More hospital closures are on the horizon. A recent report from Morgan Stanley identified over 450 hospitals in the United States that are in danger of failing, due to financial difficulties. The main issue is that many of these hospitals are in rural areas, making their existence even more crucial. If they close, then the people living in those areas will lack quick access to medical care, turning an emergency situation into an even bigger crisis. Fortunately, there is a way for those financially unstable hospitals to find their way out of this situation – the Federal ERISA appeals process.
Hospital Closures Are Becoming an Unpopular Trend
According to the statistics, around 30 hospitals close each year. This doesn't sound so bad when you think about the sheer number of them in the United States. However, the problem is that the hospitals that are closing are the ones that are needed the most – the rural ones that we previously mentioned. In an emergency situation, every minute counts. When you need to add in extra transportation time to get to a hospital, well, the situation just got worse.
The Morgan Stanley report identified 450 hospitals (out of the 6,000 that they studied) that are in danger of closing. They found an additional 600 that are "'weak' based on criteria for margins for earnings before interest and other items, occupancy and revenue." This means roughly one in six hospitals are having financial issues. That doesn't look good when viewed from this perspective.
On top of this, "Texas, Oklahoma, Louisiana, Kansas, Tennessee and Pennsylvania had the highest concentration of hospitals in the "at risk" pool, according to the report." This doesn't mean that others aren't in danger – it just means that the ones in these states must do something in order to reverse their financial situation before it's too late.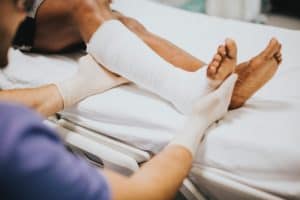 Why Hospitals Close
The main reason why hospitals close is due to financial imbalance. They end up with more money going out (in the form of salaries, supplies, utilities and so on) than they have going in. There's a careful balance that must be kept. When those hospitals end up with unpaid claims that are owed to them from commercial health insurance companies, they can end up in the red pretty quickly. This is why they rely on those insurance companies to pay their claims on time.
Let's go into a bit more depth on this.
First You Need to Go Through the State-Level Appeals Process
In order to maintain a positive cash flow, hospitals need commercial health insurance companies to pay their bills. These bills are sent out daily, usually immediately after a procedure or hospital stay has been completed. The billing employees are responsible for coding the bills (there are numerous codes, depending on the contracts set into place with the insurance companies), ensuring that the patient's identifying information and amounts are correct.
This process doesn't always go as smoothly as possible. The commercial insurance companies can refuse to pay the hospital's claims, sending them back for a number of reasons that vary from wrong amounts to incorrect codes. Once they are sent back, the billing employees can send them out again up to three times. These are called state-level appeals. Every insurance company handles them differently. This means that the employees might have to fill out a different form, send them to a completely new address, and jump through a number of virtual hoops – after they've confirmed that all of the claim information is correct. (And if it isn't, they need to correct it before sending it back for appeals.) Even after going through this process, the claim might still remain unpaid.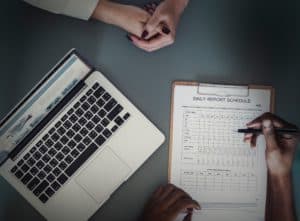 The Next Step is Crucial For Tracking Purposes
After the three state-level appeals are completed, there are several outcomes. Either the claim has been paid, which makes the hospital board or its overseers happy. If this happens, then nothing else needs to be done. More often than not, this isn't the case. The claim usually ends up being denied outright or underpaid. A denied claim is one that the commercial insurance company refuses to pay. On the other hand, an underpaid claim is slightly different. This occurs when the hospital recovers only part of what's owed. Again, the reasons for this vary. The percentage of these denied or underpaid claims depend on the hospital and the commercial insurance company. It's hard to cite a specific percentage. However, it is possible for them to make the difference between a financially healthy hospital and one that's on the brink of bankruptcy. For most hospitals, these unpaid or underpaid claims might be the beginning of the end.
Federal ERISA Is A Good Solution To Your Financial Issues
Once your hospital has exhausted its state-level appeals, most uncollected claims end up in a file with all of the others. It's the virtual end of the road for them, as the accountants place them on the wrong end of the balance sheet. However, this isn't the only option – you can file a Federal ERISA appeal.
How does this work? Well, the process of filing an ERISA (Employee Retirement Income Security Act) appeal is somewhat complicated. Even if it were taught in medical billing and coding courses, those employees are too busy filing new claims and dealing with the state-level appeals to file these ERISA appeals for their hospitals. In fact, information on ERISA, which was initially created to protect employee retirement accounts and then expanded to health care, isn't taught in most law schools either. You need to find a specialist who can handle them for you. You need a company like us, ERISA Recovery.
You Need Our Help
When you contact ERISA Recovery, you receive two things – appeals filed through ERISA on your behalf, and a handy guarantee. Yes, we offer a guarantee. We guarantee that as long as we have access to your records and other documentation, in a 12-month period, we'll recover $1,000,000 worth of these claims. It all starts with some basic paperwork. Those commercial health insurance companies need to pay you.
Why call us? Well, we know the ins and outs of the law. Although there are a few health care plans that are exempt from the law, including those that are administered by a church or the government, the majority of them are covered. This means that those unpaid and underpaid amounts can be collected. It all starts when you contact us. We don't even charge up front since we operate on a contingency basis.  We'll get paid when you do. All that we need to get started is a set of reports showing the amounts still owed to you. We'll go through them, ask you for supporting documents (if necessary), and file your ERISA appeals. Our experts have the time, knowledge, and access to forms that your hospital billing employees don't.
Contact Us To Get Started
We speak with representatives from struggling hospitals every day. Don't wait until it's too late to reach to us. One phone call or fill out contact form can prevent your hospital from ending up in financial distress or even bankruptcy. You don't want to end up closing, leaving the people in your area without access to emergency medical care. Please call us at (972) 331-4140 or fill out the contact form on our website. One of our experts will call you back.