What Do Healthy Counties and Commercial Health Insurance Claims Have in Common?
In March 2019, the Robert Wood Johnson Foundation compiled its annual list of the healthiest counties in the United States. For example, in Ohio, they declared that Delaware County, located near Columbus, was the healthiest, while Monroe County in Illinois made the list. This decision was made based on a number of factors. The real question here is: what does this have to do with commercial health insurance claims? The answer is simple. Access to care is one of those factors. The more successful that hospitals and clinics are at getting their aged claims paid, the more likely they are to have the money needed to bring in additional doctors, develop health monitoring programs for at-risk populations, and even keep expanding their locations. Aged claims might seem like a small drop in the bucket when looking at your overall claims, but they can mean the difference between success and just muddling through.
Healthiest Counties List
Did your county make the list? According to Beckers, "The rankings use state and national data to compare U.S. counties on more than 30 measures across four areas: health behaviors, clinical care, physical environment, and social and environmental factors. Measures include access to care, income, and alcohol or drug use. The list ranks counties in all 50 states based on their performance on these health measures relative to the health of other counties in each state." As you can see, access to care is one of the most important things here. There's proof that the closer the hospital and clinic, as well as the more affordable health care,  is (having good insurance and payment options), the healthier people are.
This is the ninth year that the list has been compiled. The same source points out that "The Robert Wood Johnson Foundation, in collaboration with the University of Wisconsin Population Health Institute in Madison, has shared updated County Health Rankings annually since 2010." If your county hasn't made the list, what can you do? Easy. Work on getting those aged claims cleared up so that you have extra money to spend on making your organization better.
What Are Aged Claims?
To put it simply, aged claims are those that have gone through all three of the state-level appeals. The commercial health insurance company rejected them. They might have partially paid them, leaving behind a balance, or they could have sent them back entirely unpaid. Either way, hospitals, and clinics need to find something to do with these aged claims, rather than write them off or leave them sitting on the wrong side of their balance sheets. You see, these aged claims, while they might only take up a tiny fraction of your overall revenue, matter quite a bit. In order to get them cleared up, you'll have to turn to the Federal ERISA appeals process, something that only certain experts can handle.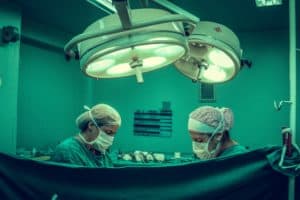 Contact Us Today
Are you stuck with aged claims? Do you want them to be paid by the commercial health insurance companies that owe you money? If so, contact us. We specialize in Federal ERISA appeals. Call us today or fill out our online form and one of our experts will get ahold of you.