Many hospitals are struggling due to the ongoing pandemic. They have canceled elective surgeries, are only seeing non-COVID-19 patients through telehealth or other applications, and are attempting to minimize every service that isn't completely essential or an emergency. As a result, their sources of funding – patients – have fallen to the wayside. The U.S. government and other sources are trying to ease their issues through several different means, including a relief package.
Government Relief Package
According to sources, "President Donald Trump signed a $484 billion relief bill into law April 24 that renews funding for a small-business loan program, boosts aid for hospitals and expands testing for COVID-19. The aid deal, which the Senate approved April 21 and the House passed April 23, includes $310 billion for the Paycheck Protection Program for small businesses. Within that pool, $60 billion is set aside for medium, small and community lenders. The bill also includes $75 billion for hospitals, $60 billion for the small-business disaster fund and $25 billion to ramp up COVID-19 testing."
"The relief package is the fourth passed by Congress to combat the economic damage caused by the COVID-19 pandemic. The third relief bill, called the Coronavirus Aid, Relief and Economic Security Act, created a $100 billion emergency fund to reimburse healthcare providers for expenses or lost revenue related to the COVID-19 pandemic."
Possible Interest Rate Adjustments
In addition to government relief, other measures are potentially underway. "The American Hospital Association and several other national hospital groups sent a letter to HHS urging the agency to make improvements to the Medicare Accelerated and Advance Payment Program. CMS expanded the payment program to a broader group of healthcare providers in late March to help offset the financial impact of COVID-19. Most hospitals can request up to six months of advance Medicare payments through the program."
"The payments, which are loans that hospitals must pay back, have an interest rate of more than 9.6 percent. The hospital groups are urging HHS to waive the interest or lower the interest rate to no more than 2 percent. The hospital groups also asked HHS to increase the amount that can be advanced to hospitals to 12 months of Medicare payments and to extend the period before repayment begins."
"'Hospitals and health systems across the country are struggling financially under the weight of the COVID-19 pandemic, and will continue to struggle beyond this initial response period,' the hospital groups wrote in an April 23 letter to HHS Secretary Alex Azar and CMS Administrator Seema Verma. 'The changes we have suggested will have a material impact on the ability of our facilities to respond to COVID-19, plan for the future and continue to provide vital care to our patients and our communities.'"
"In addition to the AHA, the letter was signed by America's Essential Hospitals, the Association of American Medical Colleges, Catholic Health Association of the United States, Federation of American Hospitals, National Association for Behavioral Healthcare, Premier healthcare alliance, and Vizient."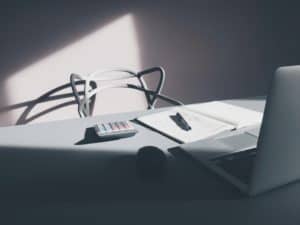 Clearing Up Aged Claims
In addition to utilizing every possible means to keep your hospital going, there is another option – Federal ERISA Appeals. These appeals are the best means to clearing up your aged commercial health insurance claims. Yes, all of those claims that have been sitting in your debt bucket, because they have gone past their three state-level appeals, can be taken care of with a Federal ERISA appeal. Even though those claims may make up just a small amount of revenue, every penny counts. Contact us to see how we can help.