As the Covid-19 pandemic rages on with no signs of stopping or slowing down, some healthcare experts feel powerless. Their emergency rooms are filling up with patients, employees are scheduling telehealth calls for non-emergencies, and it sometimes feels as though the entire system is close to collapsing. Thankfully, the latter isn't true, and there are some things that you can do as you read over these pandemic updates.
Updates on the Pandemic
According to sources, "Nationwide, COVID-19 deaths have begun to rise, The Washington Post reports. Some experts say the numbers will continue to increase as states, especially those in the South and the West, set new death records daily."
"'Even if we could magically lock everyone in their room and no one transmits to anyone, we would still be seeing an increase in deaths for the next several weeks,' said Catherine Troisi, PhD, an epidemiologist with Houston-based UTHealth School of Public Health."
"Four updates:
1. Worldwide, a single-day record of 249,800 new infections was set July 16, exceeding the previous high recorded the previous day, according to data compiled by Baltimore-based Johns Hopkins University.
2. The U.S. set another daily case record on July 17, with more than 76,000 infections confirmed, including nearly 15,000 cases in Texas alone, The Wall Street Journal reports.
3. The Federal Emergency Management Agency is sending 14 refrigerated mortuary trucks to Texas as virus deaths rise, according to the Austin American-Statesman. Areas hard hit in the state have requested refrigerated trucks for corpses as morgues run out of space, though Seth Christensen, spokesperson for Texas Division of Emergency Management, said the trucks aren't immediately needed.
4. COVID-19 patients in Miami-Dade County make up nearly a quarter of all Florida cases, as the county's intensive care unit capacity surged to nearly 120 percent on July 17, NPR reports. Florida reported 11,466 new cases and 128 related deaths on July 17, the fourth consecutive day the state saw more than 100 deaths."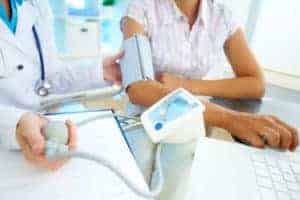 What Can You Do?
Right now, your healthcare system is either overwhelmed or in limbo, conducting telehealth appointments and hoping that your ER doesn't fill up with patients. The best thing that you can do is to ensure that you have all of your finances in order by taking care of those aged claims. While they might make up a small part of your overall claims, every penny counts right now. Filing Federal ERISA appeals on your aged claims is the best way to clear them up. Contact us to learn more.