As COVID-19 continues on its path and states begin to open, it's clear that the medical industry will never be the same. Some hospitals have received their Cares Act payments, which help them financially, while others are in the midst of furloughs and layoffs. Here are some important examples of the state of the industry today.
Cares Act Payments
According to sources, "Hospitals across the U.S. received their first payments in April from the $175 billion in relief aid Congress allocated to cover expenses or lost revenues tied to the COVID-19 pandemic. The first $50 billion in funding from the Coronavirus Aid, Relief and Economic Security Act was delivered to hospitals last month. HHS distributed $30 billion based on Medicare fee-for-service reimbursements and another $20 billion based on hospitals' share of net patient revenue. "
"HHS released new data May 7, sharing where the $50 billion in funding went. The department provided a list of hospitals that received payments and agreed to the terms and conditions for receiving the relief aid as of May 4. As part of those terms, hospitals agreed not to balance bill COVID-19 patients and to submit documents showing the funds were used for expenses or lost revenue attributable to COVID-19."
"Here are the 10 health systems that received the most funding:
Dignity Health (San Francisco): $180.3 million
Cleveland Clinic: $103.3 million
Stanford Health Care (Palo Alto, Calif.): $102.4 million
Memorial Hermann Health System (Houston): $92.4 million
NYU Langone Hospitals (New York City): $92.1 million
The County of Los Angeles: $80.9 million (Los Angeles County operates four hospitals)
Hackensack (N.J.) Meridian Health: $76.8 million
Florida Cancer Specialists & Research Institute (Fort Myers): $67.3 million
Memorial Hospital for Cancer and Allied Diseases (New York City): $64 million
Massachusetts General Hospital (Boston): $58.1 million"
Layoffs in Pennsylvania
According to a source, "Fulton County Medical Center, a 70-year-old hospital in McConnellsburg, Pa., has laid off 36 employees due to the financial effects of the COVID-19 pandemic, according to the Chambersburg Public Opinion. The hospital said the pandemic caused a patient volume dip and worsened its financial position. The layoffs will mainly hit nonclinical departments, the hospital said."
"'These are unprecedented times for FCMC, this county, our state and our country,' Fulton County Medical Center President and CEO Mike Makosky told the publication. 'We have tried our best to keep our employees working. We are not happy that we must alter our staff and regret the impact on the lives and families in our community.'"
"Fulton County Medical Center said that the cuts will help maintain the long-term viability of the medical center. The medical center also has taken steps to cut overtime, encouraged employees to take paid time off and has been selective in filling open positions."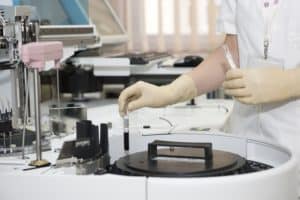 Furloughs in Washington State
According to a source, "MultiCare Health System plans to implement mandatory 17-shift furloughs for 6,000 employees to help offset losses from the COVID-19 pandemic, the Tacoma, Wash.-based organization said May 6. The furloughs, which will start next week and last through January, will mainly affect non-clinical employees. Affected employees will be able to retain healthcare benefits and have the option to use paid time off for the shifts to minimize the financial hit."
"MultiCare said the 17-shift duration was determined because it's the equivalent of one shift per pay period for the remainder of the year.
The health system said that the COVID-19 pandemic has led to $160 million in financial losses. MultiCare said it hopes the 17-shift furloughs will allow it to avoid 'widespread layoffs throughout the system.'"
"'The goal of these difficult decisions is to ensure that we can return to a solid fiscal position,' said Bill Robertson, president and CEO of MultiCare. 'We are striving to find solutions that balance stewardship and kindness as we seek ways to recover our operating losses while preserving positions across the organization.'"
How We Can Help
In addition to utilizing every possible means to keep your hospital going, there is another option – Federal ERISA Appeals. These appeals are the best means to clearing up your aged commercial health insurance claims. Yes, all of those claims that have been sitting in your debt bucket, because they have gone past their three state-level appeals, can be taken care of with a Federal ERISA appeal. Even though those claims may make up just a small amount of revenue, every penny counts. Contact us to see how we can help.