The United States government is currently rolling out vaccines to hospitals across the country. Vaccines are being given to essential workers first – including hospital staff employees. After the first round of vaccines is given out to those on the medical frontline of the COVID pandemic, the FDA approved vaccine will be approved to all Americans. This vaccine cannot come soon enough, as there are a number of Americans willing to forego COVID-19 care due to medical expenses.
35% of Americans Will Forego the COVID-19 Care
According to a survey conducted by the patient financial engagement company VisitPay, one in three Americans expressed that they would delay care for the novel Coronavirus. This is due to stress over medical bills. The survey was conducted from November 10th to the 13th and 1,661 U.S. adults participated.
What Was Found
According to the survey, these are the findings:
61% of the participants have expressed that the current recession caused by the nation-wide lockdown has negatively impacted their family's finances more than the 2008 recession.
60% of the participants cite medical bills as their number one source of financial stress.
39% of the participants are more worried about the financial burden that comes with contracting COVID-19 than the actual symptoms of the virus itself.
37% of the participants revealed that they have paid for their medical bills with credit cards. Out of these participants, 75% have financed their medical bills by credit over several months.
As for what makes up for the medical bill-related frustrations, 31% of participants have cited surprise costs, 20% have cited confusion over the amount insurance is paying, and 18% are frustrated due to their charges and dates being unclear.
VisitPay's Co-Founder and CEO Kent Ivanoff explained:
"Medical bills are a reality for almost every American, yet they continue to serve as sources of stress that many of us try to avoid — whether by not seeking medical care in the first place, or by ignoring the bills once they come in. The key truth for providers is the need to focus on the patient financial experience from beginning to end, with transparency and ease of access to guide patients through the billing process with compassion and tailored payment alternatives that fit their needs."
With more Americans concerned over their financial health rather than their physical health, hospitals are likely to see either a decline in patients or an increase of very sick patients who put their health off for longer than need be. Hospitals can also expect to see a decrease in bills being paid, as 12.6 million Americans are currently unemployed.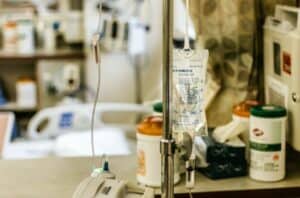 How Finances Can Be Recovered
With a percentage of Americans not willing to go to a hospital, even if they suspect they have COVID-19; hospitals must rely on receiving payment for outstanding bills. With ERISA Recovery, ensuring that money is filtering back into the hospital is possible. ERISA Recovery offers a free analysis to put together the right strategy in place to ensure hospitals get back the money they need. With the nation and the world still battling a pandemic, financial resources are needed to help continue saving patients.