As the Covid-19 pandemic presses on, even more turmoil has hit the healthcare industry. Some hospitals and healthcare systems have filed for bankruptcy, while others are closing clinics and laying off workers. The only thing that remains certain is that things will continue to change and there's no way of knowing what will happen next.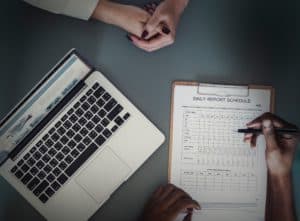 HealthPartners Closes Clinics
According to sources, "Bloomington, Minn.-based HealthPartners is eliminating 200 jobs at two of the seven clinics it's in the process of closing, according to the Star Tribune. The health system shut down the clinics due to the COVID-19 pandemic and will not reopen the sites. HealthPartners cited financial pressures and the shift toward more telemedicine services as reasons for the closures, according to the report."
"'Like all health systems, we've seen increasing financial pressures — the COVID-19 pandemic certainly exacerbated that,' HealthPartners said in a statement, according to the Star Tribune. 'That's why we are working even harder to make care more affordable. This plan to consolidate clinical space and reduce our brick-and-mortar footprint is part of that."
"HealthPartners is laying off more than 130 employees at its clinic in Sartell, Minn., and laying off about 70 workers at Riverside Clinic in Minneapolis. In the first quarter of 2020, HealthPartners reported an operating loss of $40.7 million on revenue of $1.6 billion, according to the report."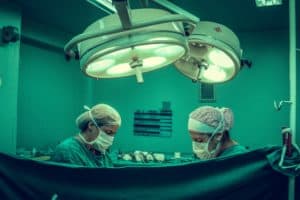 Eastern Niagara Hospital Files for Bankruptcy Again
Sources say, "Lockport, N.Y.-based Eastern Niagara Hospital refiled for bankruptcy protection July 8, two weeks after its previous bankruptcy case was dismissed. The hospital first filed for Chapter 11 bankruptcy in November. The bankruptcy court dismissed the case June 24 at the request of the hospital to allow it to apply for a Paycheck Protection Program loan, according to Buffalo Business First."
"Small businesses with less than 500 employees are eligible for the loans, but organizations in bankruptcy are not eligible to apply. Eastern Niagara Hospital was able to receive approval for $5.8 million in PPP loans by having its first bankruptcy case dismissed, according to the report. Eastern Niagara Hospital President and CEO Anne McCaffrey said the hospital refiled for bankruptcy to continue the debt restructuring process."
"'This financial reorganization must be concluded to ensure our sustainability,' Ms. McCaffrey told Buffalo Business First. 'As the COVID-19 pandemic has confirmed, the hospital is essential to our community. We have a responsibility to the residents of our entire region to continue our critical services for years to come.'"
"The hospital plans to use the PPP funds to support payroll and benefits and bolster operations. It has recalled 60 employees who were previously furloughed, according to the report."
What Can You Do to Ensure the Longevity of Yoru Healthcare System?
Our suggestion? File Federal ERISA appeals on your aged claims. While they may make up a small fraction of your overall revenue, every penny counts. All of those claims that have gone unpaid even after the state-levels appeals process can really add up. Contact us to see how we can help.