Although there are still a few months left in 2020, it's time for hospitals to start their financial planning for next year. On top of following through and getting their aged commercial health insurance claims cleared up by filing Federal ERISA appeals on them, there are a number of other things that can be done. After all, it's important to start the new year on a good financial note.
Financial Planning Tips from the Experts
According to a source, financial planning for 2021 will look different than virtually any other year for health systems and hospitals as they deal with unprecedented changes brought on by the COVID-19 pandemic. With an industrywide shift to increased telehealth services, hospitals, health systems and payers are now tasked with figuring out how reimbursements will work for new telehealth services. Hospitals also have to constantly track and monitor COVID-19 cases across the country to prepare for potential surges near them.
One way for health systems to improve their financial planning is by leveraging data analysis, which can give hospitals insights into where they're losing money, emerging trends in telehealth services as well as closely track COVID-19 cases.
Data experts from Qlik and Snowflake, a cloud-based data platform, discussed how hospitals and health systems can leverage data analytics to improve their financial planning during a Sept. 21 webinar sponsored by Qlik and hosted by Becker's Healthcare.
The speakers were:
Todd Crosslin, head of healthcare and life sciences at Snowflake
Brad Eckler, healthcare field sales director at Qlik
Jon-Michael Smith, healthcare & life sciences practice leader at Qlik
Jeff Dodson, solutions architect at Qlik
Five key takeaways from their presentation:
Calculating reimbursement preferences will be dramatically different in the future. There's been a big shift in revenue and significant changes are coming in bundled payments, Mr. Eckler said. The days of fee-for-service are waning, and there has been a significant shift toward telehealth and virtual visits. To prepare financially for all of these changes, health systems must gain access to data assets. Using data sources such as those offered by Snowflake can improve affordability by analyzing patient outcomes, reduce waste and keep care affordable by aligning reimbursements with outcomes.
Data analytics allows hospitals and health systems to see where they're actually losing moneyversus where they think they're losing money. Mr. Dodson said a healthcare customer that used Qlik's platform learned they were losing money using an expensive brand of surgical glue instead of a less expensive brand with the same clinical quality.

Data can also demonstrate where to find additional cost-savings. Mr. Dodson said there's been a push to reduce elective cesarean sections because they're often unnecessary and extremely expensive. Data can show which physicians are doing more C-sections than other physicians. Having this insight can help hospitals make cost-saving decisions.

Obtaining the right data and interpreting it may seem overwhelming for hospitals and health systems, as the amount and complexity of data has grown substantially in recent years. All data for a patient needs to be in one place, and it has to be secure, governed and HIPAA compliant. Snowflake makes data wrangling easier with its data exchange capability. Snowflake's data marketplace brings all types of data (genomic, images, EHR, labs, claims, etc.) to one place and allows hospitals and health systems to have a single, live copy of the data with no copying, no moving and no delays.
Real-world examples of hospitals and health systems leveraging data analytics with Qlik and Snowflake's technology include using the data to track developments in the COVID-19 pandemic. By using Snowflake's data marketplace, health systems can discover how the pandemic is affecting their financial performance. For example, one of the health systems that uses Snowflake's database found that 45 percent of its patients said they're extremely satisfied with their telehealth visits and identified that men tended to prefer telehealth visits over women. Such insights can help guide health systems' decision-making.
A challenge with analytics is figuring out how to turn data into actionable insights. Qlik Sense allows users to present data and go directly to the source of the data during the presentation. This makes it easier for hospitals and health systems to drive meetings by using data and quickly answering questions about the source of the data.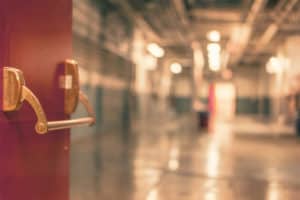 Are You Ready to Make Plans?
Whether or not you're ready to begin planning for next year, finance-wise, there is something that you can do now. Why not start the next year off on a good note by clearing up some of your aged claims? According to ERISA, those commercial health insurance claims are owed to you. Filing a Federal ERISA appeal on them will prove it. Contact us today to get started.