Hospital Closures on the Calendar for 2020
Since the New Year is rapidly approaching, many hospital closures and predicted closures are appearing in the news. If the coming year is anything like the prior one, it's entirely possible that there will be a mixture of openings, expansions, and closings that make it clear that the industry is experiencing a number of ups and downs. While nothing is for certain, there are some things that are scheduled to take place.
Mayo Clinic Closings
The vaunted Mayo Clinic is closing one of its locations in 2020. According to sources, "Mayo Clinic Health System will close its hospital and clinic in Springfield, Minn., and its clinic in Lamberton, Minn., on March 1, 2020, according to Minneapolis TV station KARE. James Hebl, MD, regional vice president of Mayo Clinic Health System, said the facilities face staffing challenges, dwindling patient volumes and other issues. The hospital in Springfield is one of eight hospitals within a 38-mile radius, which has led to declining admissions and 'extremely low' use of the emergency department, Dr. Hebl said in a press release."
"'Mayo Clinic Health System has been proud to have a presence in Springfield and Lamberton over the past 22 years,'" Dr. Hebl said. "'This is not the outcome we wanted for our patients, our staff or the community, but it's a decision that was necessary to make.' The closures will affect about 60 employees."
UPMC Will Close in 2020
Another hospital closing is on the horizon for next year. Source say that, "Pittsburgh-based UPMC will close its hospital in Sunbury, Pa., on March 31, 2020, according to The Daily Item. The health system cited dwindling patient volume as one of the reasons it is closing UPMC Susquehanna Sunbury. The hospital, previously named Sunbury Community Hospital, has been open for nearly 125 years. Jody Ocker, Sunbury city administrator, said she's concerned local residents won't have access to care after the hospital closes. About 150 people will lose their jobs when UPMC Susquehanna Sunbury closes, according to WNEP. UPMC said it will try to relocate employees to other hospitals in the area."
"'This decision was made with careful consideration and analysis of the use of hospital services in the region,'  UPMC Susquehanna President Steven Johnson said, according to The Daily Item. "'According to market data, patients are utilizing facilities other than UPMC Susquehanna Sunbury for their care. UPMC must prudently examine opportunities to integrate and consolidate functions balanced against the needs of the community.'"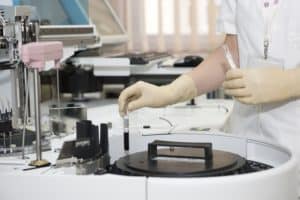 Do You Want More Stability for Your Hospital or Clinic System?
Call us today to see what we can do about your aged claims. We have many years of experience in successfully collecting on aged claims that have gone past their three state-level appeals. We'll use the Federal ERISA Appeals process to get that money for you. Even if it's a small number of your overall claims, it never hurts to have some extra money in your coffers, just in case. Call us today or fill out our contact form to see how we can help.